"5 Stars for a reason.  Exceptionally talented staff.  Take their time to explain the procedure and answer any questions, communicate clearly and work quickly." – Ryan K
Dental Implants Near Me?
Dental Implants You Can Trust
Chalet Dental Care is in St. Paul and provides highly skilled dental implants procedures. Dental implants when done correctly, gives you options when replacing missing teeth and are the closest you can get to healthy, natural teeth.
Dental Implants can be used to:
Replace one or more missing teeth
Anchor to a non-removable appliance (such as a bridge to replace multiple missing teeth)
Anchor to a removable appliance (such as a partial or full denture)
The Benefits of Dental Implants
Dental implants are more permanent than dentures. Instead of temporarily anchoring to other teeth in the mouth, implants anchor permanently into the bone just like the root of a tooth. (See image.) Then, a life-like restoration is attached to the firmly-anchored implant.
Because of the permanence of these implants, they are more comfortable in your mouth. A dental implant procedure provides you with stable, beautiful, comfortable, and functional new teeth.
Whether it is to replace a single tooth or to create a full mouth of secure permanent new teeth, dental implants are a proven, long-lasting alternative. Acting as substitute roots, dental implants bond with the bone to form a stable foundation for permanent replacement teeth that look, feel, and function like natural teeth.
Are Dental Implants Right for You?
The best way to determine whether a patent is a candidate for dental implants is to come in for a consultation. At this appointment, the doctor will evaluate the site and create an individualized treatment plan. The doctor will evaluate to see if there is adequate healthy bone to support an implant and to see if a bone graft will be needed to add additional support. You will also learn the cost of dental implants.
For detailed information about whether or not dental implants are right for you and dental implant cost, contact us for a no-obligation appointment.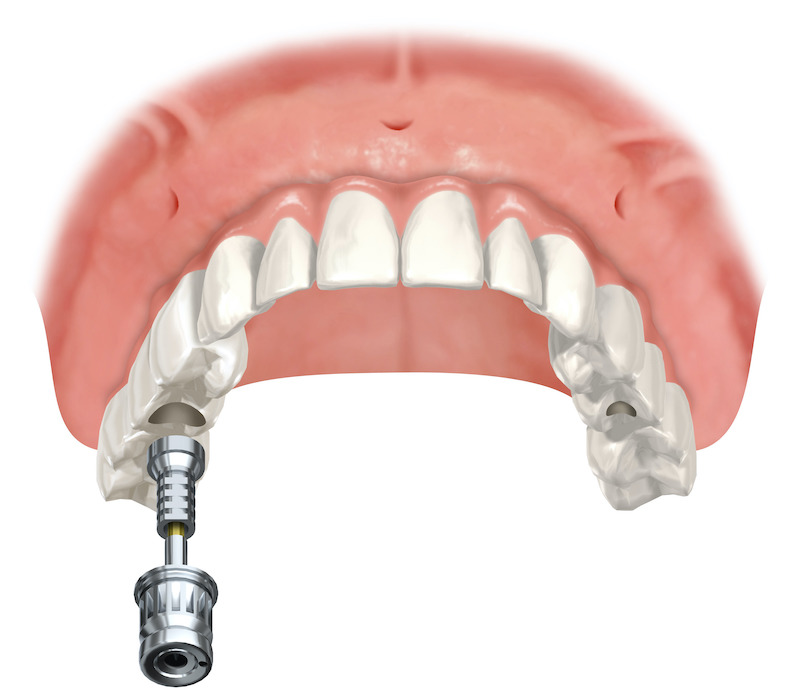 We understand you want the very best dental care possible, and you should, you deserve that. Our entire Care Team works hard to deliver this to you every single day. [See Our Promise] Our skilled dentists provide dental care and cosmetic dentistry; serving residents of Roseville, Como Park, Highland Park, Little Canada, and surrounding St. Paul communities. Call (651) 413-9150 today to set an appointment.
Next Page: Dentures