"Chalet Dental Care is awesome. I have been going here for almost 20 years, whoa! Just had a new hygienist Mironda and she was great!" – Justin Bieganek
Tooth Colored Restorations
Dental Crowns in St. Paul 
Dental Crowns
Chalet Dental Care in St. Paul, offers E4D™ dentistry, the latest in advanced technology and convenience: complete color-matched porcelain crowns in one visit! With E4D, your old restoration or cavity is removed conservatively, and then the tooth is digitally scanned to create a 3-D image. The digital image is perfected or customized to shape (Smile Design). A new surface is then computer-milled from porcelain that has been color-matched to your tooth. This complete, permanent crown is installed on the same visit, eliminating the temporary crown, messy mold impression, and second visit required with the traditional technology. Voila´ a new tooth in one visit!
The benefits of a single visit restoration go beyond saving you time. Your final crown, filling, or veneer will result in a beautiful restoration that will provide the form, fit, and function you deserve. In contrast to conventional dentistry, the E4D Dentist System enables our dentist's to:
SCAN the prepared tooth in your mouth with our high speed laser scanner
DESIGN the restoration virtually with our 3D Digital Scanner
SEND the information wirelessly to our in-office milling center
MILL the restoration with precision in just minutes using metal-free ceramic and composite blocks
CHARACTERIZE the restoration with natural tooth color and finally polish to a high luster
Then, your permanent restoration is ready to be seated in your mouth in the same appointment. E4D™ same day dentistry offers you the dental care you need and the convenience you want.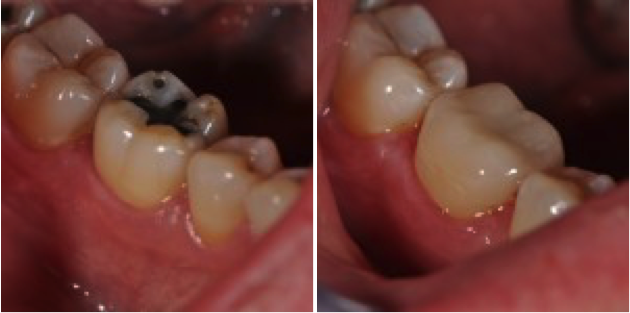 We understand you want the very best dental care possible, and you should, you deserve that. Our entire Care Team works hard to deliver this to you every single day – and at a fair price. [See Our Promise] Our skilled dentists provide comprehensive dental care and precision cosmetic dentistry; serving residents of Roseville, Como Park, Highland Park, Little Canada, and surrounding St. Paul communities. Call (651) 964-3519 today to set an appointment.
Next Page: Botox