Tooth Colored Restorations

"I have been going to Chalet Dental for a few years now. It is a great place- the staff is always friendly and professional. Dr. Fredrickson and team always take great care of me!" – Ryan G
Tooth-Colored Fillings & Restorations
Dental Restorations
Dental restorations are a highly skilled procedure part science, part art. Our Chalet Dental Care dentists fill those requirements providing detailed expertise in major restoration cases like periodontal disease, deteriorated and missing teeth, and much more for optimal dental health and your dream smile.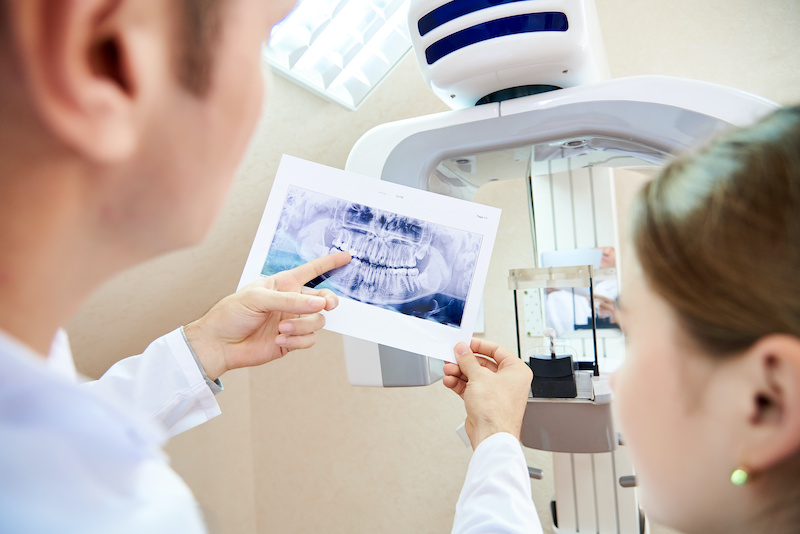 What kinds of problems are treated with dental restorations?
The tooth structures can be missing due to decay, deterioration (weakening) of a previously placed restoration, or fracture of your tooth. Dental restorations can fix those problems.
Restorative dentistry refers to any dental procedure that repairs or replaces a tooth. Restorative procedures include cavity fillings, root canals, and even dental implants. There can be two goals in restorative dentistry: to restore the function of the teeth and to restore the appearance of the teeth. In some cases, it's one or the other, and in some cases, it's both.

Benefits of Restorative Dentistry
Restorative dental procedures have many benefits, which is why they are some of the most commonly performed procedures by dentists.
Restore function. The biggest benefit of restorative procedures is that the functionality of your teeth is restored. You can eat and talk with relative ease because your teeth are healthy.
Eliminate pain. If you have a deep cavity or an infected tooth that needs a root canal, you have probably experienced severe pain related to these issues. Restorative procedures eliminate that pain by correcting the problem or removing the infection.
Improve appearance. Restorative procedures can make your teeth look better so that you can smile with confidence.
Prevent further dental issues. Correcting a dental issue as soon as it is detected can prevent it from getting worse or causing more dental issues. Having a cavity filled as soon as your dentist notices it can prevent it from leading to a root canal. A cavity that is ignored for too long can result in a tooth that can't be saved that will need to be extracted and replaced.
Preserve jaw bone density. Replacing a missing tooth with an implant preserves the bone density in your jaw. If a tooth is missing, the part of the jaw that once held it in place will start to weaken and eventually dissolve. After that, in order to replace it with an implant, a bone graft procedure will be required. It is best to replace a missing or unviable tooth right away to avoid bone loss.
Contact us to schedule an examination to find out what type of restoration might be right for you.
We understand you want the very best dental care possible, and you should, you deserve that. Our entire Care Team works hard to deliver this to you every single day. [See Our Promise] Our skilled dentists provide dental care and cosmetic dentistry; serving residents of Roseville, Como Park, Highland Park, Little Canada, and surrounding St. Paul communities. Call (651) 413-9150 today to set an appointment.
Next Page: Dental Before & After Photos