Dentists in Payne – Phalen

"What can I say, all the good reviews are true! I look forward to going every time. Caring staff and great results!" – Jason J
Payne – Phalen is the largest neighborhood in St. Paul, Minnesota. The area is known for its vibrant diversity, natural beauty, and rich history. Lake Phalen remains one of the neighborhood's attractions, followed by Swede Hollow.
Other attractions include green parkways, destination businesses, and historical architecture. There is also that East Side Pride spirit that keeps the community united.
If you are in Payne – Phalen and looking for a gentle and experienced dentist, Contact Chalet Dental Care – St Paul Dentists. We offer speedy dental services for the whole family so you can continue enjoying your stay without the pain and discomfort often associated with dental conditions.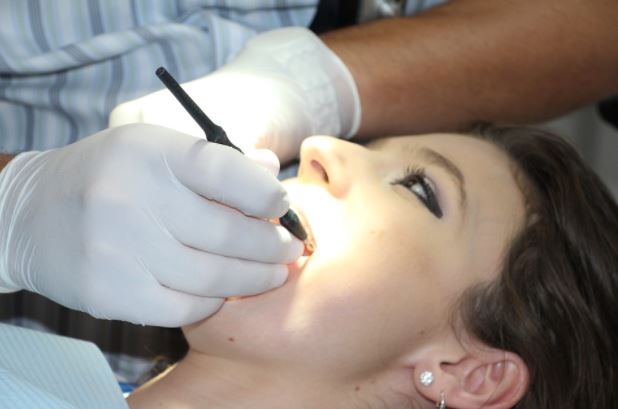 Family and Cosmetic Dentistry in Payne – Phalen
We offer comprehensive dental and cosmetic dentistry services so you can have your entire family's dental needs taken care of under one roof. These services include:
With our team of experts, you can be sure that all your dental issues will be well addressed. We are always ready to answer all questions regarding our services and the processes involved.
Our team will also offer insights on caring for your teeth and mouth after dental procedures. All services and support procedures are done at our dental clinic. We encourage our customers to make appointments so they do not have to waste time waiting in line.
If you want to set a dental appointment, call our office at (651) 413-9150, and we will tell you when to come in for your procedure. We respond fast to dental emergencies and are quick to offer possible solutions as you await your appointment.
Our care team will not only answer all your dental-related questions but offer recommendations on the best procedure for you. If you need to see a dentist for a proper diagnosis, give our office a call to schedule a complimentary consultation.
Dental Care & Cosmetic Dentistry in Payne – Phalen
Chalet Dental Care is the place to go if you need a dentist in Payne – Phalen. We are family dentistry and have been serving the people of Roseville, Highland Park, Macalester- Groveland, Little Canada, Payne – Phalen, Summit – University, and Como Park for over two decades and are happy to continue offering exemplary services to them. We also serve surrounding St. Paul communities.
Directions here on Google Maps make it easy to locate our dental clinic. 
Browse through our website for more information on our services. Our list of dental services will help you learn more and understand how we may be able to serve you. 
Since we are a family dentistry offering services to both adults and children, you can be sure that we will take care of your whole family.
You will also see testimonials from our happy patients for their various dental needs.
Contact Our Dental Clinic for Payne – Phalen
Visit us if you live in and around Saint Paul, MN 55106. You can also request an appointment through our website. There is a form where you can fill in your name, phone number, and email address so we can easily get back to confirm your request and answer all your dental-related questions. On this form, you also get some space to type your message.
Our team will read your message and get back to you, either through mail or call. If you need anything clarified, just give us a call, and someone from our office will be happy to answer all your questions.
Payne – Phalen Dental Care
We understand you want the very best dental care possible, and you should, you deserve that. Our entire Care Team works hard to deliver this to you every single day. [See Our Promise] Our skilled dentists provide dental care and cosmetic dentistry, serving residents of Roseville, Como Park, Highland Park, Little Canada, and surrounding St. Paul communities. Call (651) 413-9150 today to set an appointment.
Next Page: Dentist in Summit – University